On June 23-25, the first editorial board meeting of Bioresources and Bioprocessing (BIOB) was held in East China University of Science and Technology (ECUST), Shanghai. More than 10 editors from China, USA, Japan, Korea and other countries attended this meeting. They shared their journal editing experiences, and exchanged their ideas on further improvement of the academic quality and international impacts for this journal.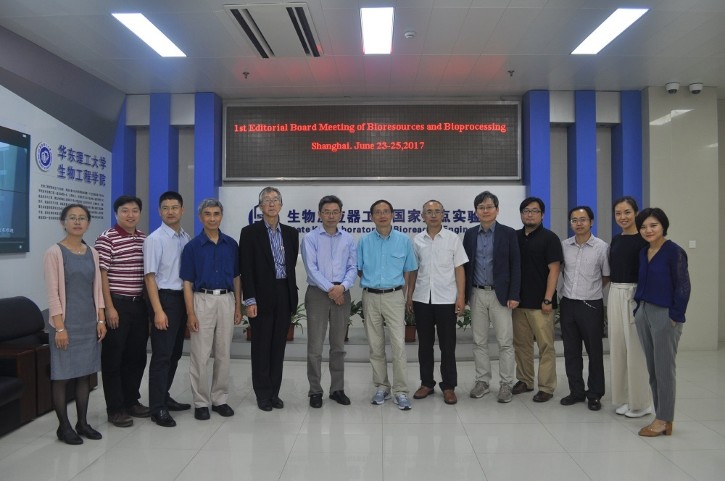 The Editor-in Chief, Professor Jian-He Xu from ECUST, introduced the performance and development of this open access journal during the first three years. He mentioned that BIOB has so far published 156 research and review articles and the virtual impact factor of the year 2016 was 1.87 based on the Web of Science retrieval and statistic data. Professor Xu also planned the future journal development, including on the preliminary affairs for inclusion in the collection of ESCI. He also expressed cordial thanks to all the editorial board members for their long-term efforts in supporting the journal.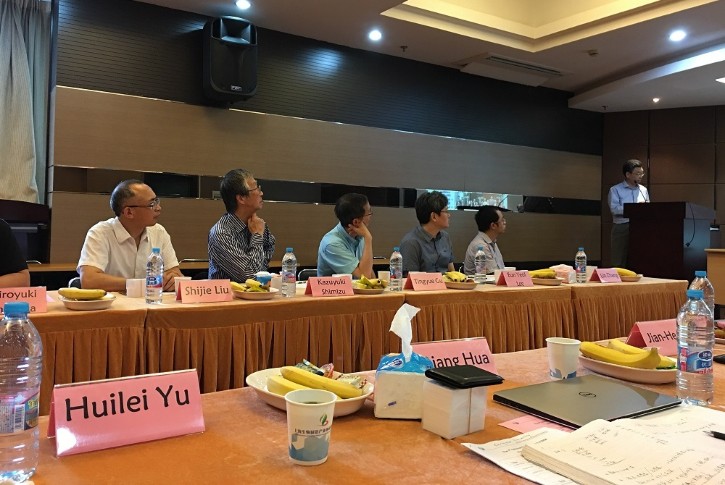 Associate editors including Prof. Kazuyuki Shimizu from Kyushu University of Technology, Professor of Tingyue Gu from the University of Ohio, Professor of Shijie Liu from SUNY College of Environmental Science and Forestry and Professor Eun Yeol Lee of Korea's Kyung Hee University put forward a number of valuable and feasible advices on improving manuscripts quality, attracting high quality manuscripts and enhancing international influence. Associate Publisher Manager of SpringerOpen, Ms. Joyce Li, and a development editor of the journal, Ms. Shunan Yu, also made plans and suggestions for the promotion of journal.